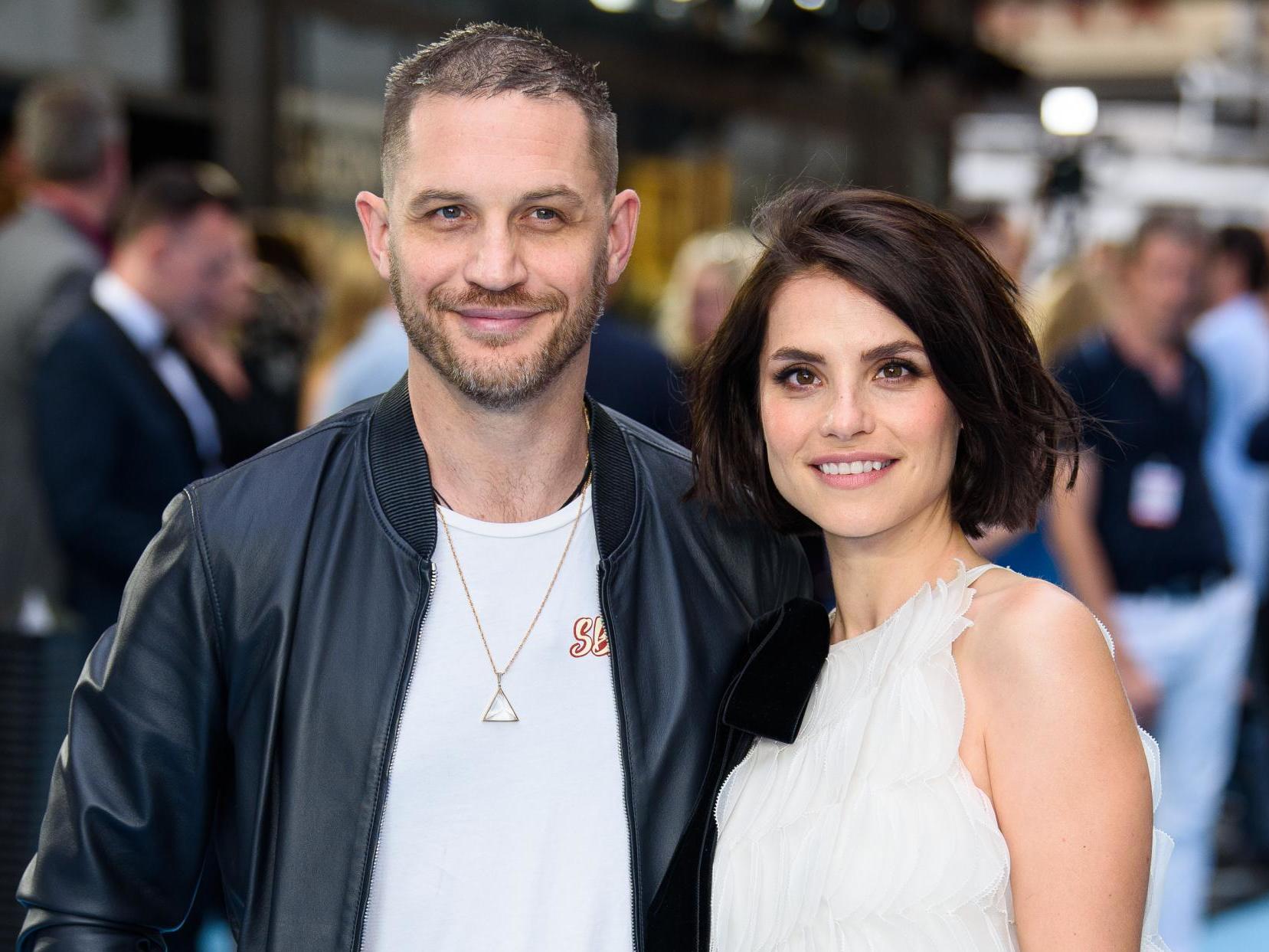 Tom Hardy and Charlotte Riley have reportedly welcomed a new baby and decided to name him after a beloved character in the film made famous by Tom Hanks.
The pair first met on the 2009 set in two parts ITV series Wuthering Heights in which they played the main roles of Heathcliff and Catherine Earnshaw.
They married five years later and made their first child together in October 2015.
Now it was reported that Hardy and Riley had a second child, a boy named Forrest.
According to a source close to the couple, Hardy was inspired by the Oscar-winning film of 1994 Forrest Gump when he chose the child name
Join Independent Minds
For exclusive items , events and a reading without advertising for only
£
€ 6.99 [1

9659009] $ 9.99 5.99
a month
Get the best from The Independent
With an Independent Minds subscription for only
£
€ 6.99 [19659009] $ 9.99 5.99
one month
Get the best from The Independent
Without ads – only to
£
€ 6.99 [19659009] $ 9.99 5.99
One Month
"They love the name Forrest since it is earthy and strong," said the insider The Sun .
"Tom has always found the film Forrest Gump very stimulating and fun
The insider explained that Riley gave birth to Forrest last month, but that she and Hardy have decided to inform only close friends and family at that time.
"The couple is in seventh heaven with the new addition to the family," they said.
"Friends are already saying that the child looks exactly like Tom.
" They stayed on the ground during festive period so that they can get used to having a more busy family and adapt to the needs of a newborn. "
Hardy had his first child in 2008, a son named Louis, with ex-girlfriend Rachael Speed ​​
The couple met on the set of The Virgin Queen in 2005 , a production on which Speed ​​was working as an assistant director, separated in 2009 after four years together
Following the birth of her first child with Riley, Hardy spoke to Esquire magazine on the difficulties of coping with sleep deprivation.
Explained that he began filming his television program Taboo three weeks after his birth, and ended up having between four and six hours of sleep each night because of the "little boy".
"If someone else did this to you, you would have made them to The Hague for war crimes," he said.
Source link