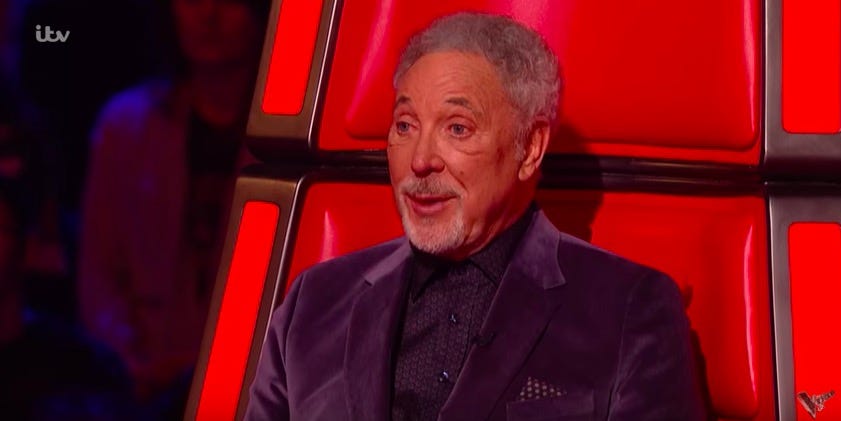 The episode of Tonight (12 January) of The Voice UK has reserved some surprises to the jury.
Sir Tom Jones, Olly Murs, will.i.am and Jennifer Hudson were all impressed by Bukky Oronti's 16-year-old singer – who chose to perform a fascinating rendition of "Say Something" by A Great Big World – but it was the fact that she was alone in providing the biggest surprise for them.
Advertising – Continue reading below
While Jennifer and will.i.am revolved around their big red chairs, they were amazed and admitted that they believed that a number of singers were performing because of the incredible Bukky vocal extension. [1
9659002] "I thought they were two people!" Jennifer said after turning around, with a visibly shocked look.
This is just the compliment, and Bukky returned the favor by joining Jennifer's team.
This talented teenager was also popular on social media tonight, with a series of viewers who posted their appreciation for her on Twitter.
Advertising – Continue reading below
Elsewhere during the show, Sir Tom's antics did not go unnoticed even by Twitter people.
Tonight has thrilled the crowd and his fellow judges with another on-arm performance after his moving duet with his friend's and former collaborator's son last week.
Viewers on Twitter have been very impressed by Tom's powerful voice, and it is quite clear that the musical legend has yet to be obtained.
As they say, the class is permanent.

The Voice UK returns next Saturday (19 January) at 8 pm on ITV.

---
Want up-to-the minute news and entertainment features? Just press "Like" on our Facebook Spy and "Follow" page on our Instagram and Twitter account @digitalspy.
Source link